BUSY BUSY BUSY!!!
Posted on

I can't believe it's March already!! This is my busiest time madly producing so many new paintings for upcoming exhibitions this year! The biggest one on my mind at the moment is the upcoming SOLO exhibition at the end of June at the lovely Birdwood House Gallery in Totnes! I was asked to produce a series of original paintings all themed on my treescapes, forests and nature in the hope that man and nature can co-exist into the future. I will be holding a Private Viewing evening for friends, family, collectors and Art Galleries which will be exciting, then the exhibition runs for a week. Local press will be running a feature to help raise awareness of the Green Parties policies whereby advertising my event will help these charitable vitally important causes to protect climate changes as every little bit of awareness helps tremendously.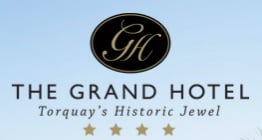 Then it was confirmed in a meeting with the owner of the Grand Hotel (amongst many others!) Mr Keith Richardson and the general manager of the hotel Mr Peter Watkins that we (VIVA Art group) will be exhibting our paintings and prints again at the prestigious Grand Hotel in Torquay in the Cavendish Room where we exhibited in 2015. Due to the HUGE HUGE success of the exhibition we are returning with new paintings all based on the wonderful life and times of Agatha Christie!!
It was fantastic to meet both Mr Richardson and Mr Watkins who have kindly given us permission to put on another lavish 30's themed Art exhibition!!
The Doddiscomsleigh Art Show invited me to exhibit and be a part of the bi-annual highly successful Art Show which showcases some of the Westcountry's finest Artists many of whom are SW academicians no less! Not to be intimidated by this I have my work cut out here where I will be producing some much larger original paintings for this exhibition, all to happen in October!
The midnight oil will indeed be burning!!