** Grand Hotel (a few selected orifinals for sale) Ongoing
** Dodo by Dodo Gallery Totnes. (High Street) Ongoing
** Parallax Art Fair London Kensington Town Hall July 21 23rd
** Buckfast Abbey Art Expo 2018 July - August 15th
** NDDH North Devon District Hospital X Ray corridor 10/12 limited edition framed mounted prints (£60 to 80 each) July - November 2018
** Devon Open Studios.. HUGE selection of reduced price originals, framed prints, mounted prints, cushions, mugs, massive Art sale! - 8th September - 23rd September, open daily except WEDNESDAYS 11am - 6pm 20 Gestridge Road Kingsteignton TQ12 3HB
** Torbay Art Show Torquay Boys Grammar School, October 13-14th 10am-5pm Shiphay Manor Drive, St Lukes Road South Torquay TQ2 7EL
** Gallery25n Online International selected exhibition 'Dreams'
** Masonic Art exhibition TBA (Around Christmas time)
A large selection of my Art Deco work is on permanent display at Studio 71 Art Gallery in Totnes.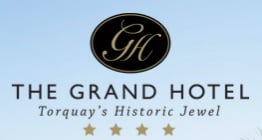 Framed limited edition signed prints from £60-£100 Original paintings all come with certificate of authenticity on the back, all my work is professionally framed and ready to hang.
A permanent display of some of my original paintings will be available to buy throughout The Grand Hotel in Torquay throughout the year.
BIRDWOOD HOUSE TOTNES - SOLO EXHIBITION (PV night Sunday 25th 7pm) SUNDAY 25 JUNE - SAT 1st JULY 10- 5pm
UGBROOK HOUSE - Garden Party Solo exhibition - Selection of mounted prints & original canvases 3rd JULY
PARALLAX ART FAIR LONDON - Chelsea, Kings Road. 21st JULY - 23rd JULY
BUCKFAST ABBEY ARTEXPO - 27th JULY - 10th AUGUST
INTERNATIONAL AGATHA CHRISTIE FESTIVAL - THE GRAND HOTEL (Cavendish Suite)13/17th SEPTEMBER For 5 days 9.30am till late!
DODDISCOMSLEIGH ART SHOW - Doddiscombsleigh - OCTOBER Friday 27th - Sunday 29th OCTOBER 10am -5pm each day.
EXETER CATHEDRAL ART EXHIBITION - NOVEMBER 20th - 15th December every day inside the Cathedral. Free entry.
I will be selling lots of Originals and prints in POP UP THE HIGH STREET SHOP CENTRAL TORQUAY UNION STREET-- 9-5pm Tuesday-Saturday
11th JAN to 23rd JAN ------ 14th JUNE -28th JUNE ------- 1st NOVEMBER-14th NOVEMBER 2016!
**THE BRACKEN GALLERY CHUDLEIGH - Selection of Art Deco Original Paintings & other Originals 2016
**STUDIO 71 ART GALLERY TOTNES Throughout the year selection of framed prints, original Artwork & more 2016
**SANDS ROAD GALLERY PAIGNTON From 1st MAY- 1st JUNE A HUGE selection of my original Paintings and prints 2016
**EXMOUTH LODGE Sat 26th Sun 27th MARCH 10am -6pm 2016
**SOUTH MOLTON LODGE Sat 11th JUNE - Sun 12th JUNE 2016
**NORTH DEVON DISTRICT HOSPITAL 4 MONTH EXHIBITION OF ORIGINAL PAINTINGS JULY to end NOV 2016
**TEIGNMOUTH LODGE ART EXHIBITION 8th 9th 10th JULY 2016
**EXETER ART FESTIVAL JULY 15/16/17th 2016
**GREEN MAN FESTIVAL PILTON JULY 2016
**BUCKFAST ABBEY ARTEXPO 28th JULY-11th AUGUST 2016
**POP UP THE HIGH STREET ART SHOP/SALE JAN 2016 for 2 weeks 2016
**POP UP THE HIGH STREET ART SHOP/SALE 14th JUNE 2016 for 2 weeks 2016
**POP UP THE HIGH STREET ART SHOP/SALE November 2016 for 2 weeks 2016
**GANDY STREET LODGE EXETER Sat/Sun 17/18th DECEMBER 2016
ART MONACO Monte Carlo 9th July-12th July 2015 (I will be there)
EXMOUTH LODGE Art Exhibition 3/4/5th April 2015
DAS EXHIBITION BABBACOMBE TORQUAY 24th April for 2 weeks
THE CULTHOUSE GALLERY, LONDON FUSION EXHIBITION At Hoxton Arches London 25th April - 29th April 2015
RENDEZVOUS EXETER ALKON ART Exhibition 4th June 2015
UGBROOKE HOUSE 21st June
THE DOWNS HOTEL Art Exhibition Torquay during Babbacombe Fair week 12th June-21st June (VIVA group exhibition)
CARY ARMS GALLERY Torquay May-Sept 2015 (VIVA Group Exhibition)
EXETER ART FESTIVAL 17th/18th July 2015
ROUGEMONT HOTEL EXETER (Cavendish Ballroom) 2nd July
DAS SUMMER EXHIBITION BABBACOMBE TORQUAY 1st August - 16th August 2015
TEIGNMOUTH LODGE 24th August 2015
BUCKFAST ABBEY 30th July - 13th August
KINGSTEIGNTON MASONIC 8th September
AGATHA CHRISTIE INTERNATIONAL FESTIVAL Art Exhibition at the Grand Hotel Torquay 11th September-20th Sept 2015 (VIVA group Exhibition)
DOWNS HOTEL TORQUAY continuous
SIDMOUTH LODGE (MAIN STREET) 14TH 15TH NOVEMBER 2015 ALL WEEKEND FREE ENTRY
CHESTER ART FAIR, Chester Racecourse 20-22nd November 2015
DARTINGTON CHRISTMAS FAIR SAT 19TH & SUNDAY 20th December 2015