Welcome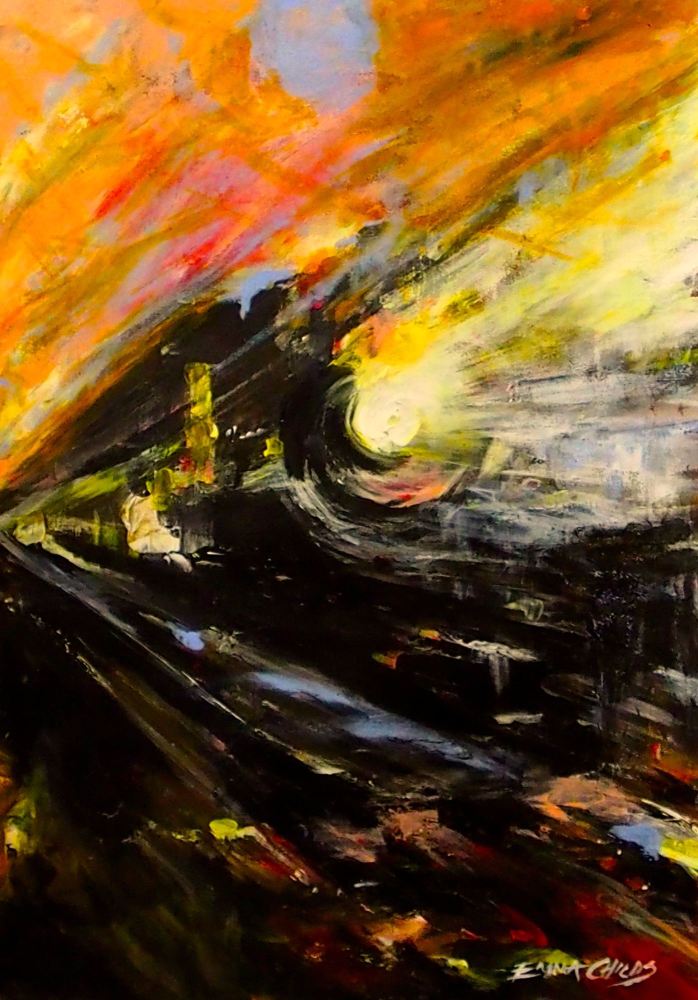 ART ART GLORIOUS ART
When I ask people what Art means to them the response is always different!
Some say they connected to a picture on an emotional level, others bought a particular painting because it made them feel happy, some want a painting of a familiar place or a scene reminiscent of their childhood, family or a beloved pet.
Others simply want a bit of colour on the wall to enhance their room, and some don't even know the reasons that they like a particular painting but they just do! The reasons are always varied.
Art has a magical ability to transport the mind to other places, to heal, excite, stimulate the soul, even frighten and perplex!
In it's broadest sense Art is a form of communication, telling stories throughout the years, bringing people together. Evoking the imagination allowing the viewer a glimpse into the Artists mind at the time of creation, making Art such a beautiful versatile subject.
So, for the Artist this begs the question 'Who are you painting for'?
Do you paint for yourself? For others? To order?
For me as a professional Artist there is no greater accomplishment than being able to extend my feelings and visions onto canvas, to make someone happy, to connect, to tell a story without words. When I paint I am always guided by my intuition, feelings and instincts and this always creates the best results.
It is easy to perhaps 'over think' certain aspects of a painting, over work them, not know when to stop, therefore it is so important to listen to that inner voice, and put down the brush!
I start every painting as a magical adventure, breathing life into them as I paint becoming totally absorbed in my subject this often produces the best results so the piece 'glows'.
BIT ABOUT ME,
Painting and arranging colours from a very early age, coupled with coming from a highly artistic background with both parents attending Camberwell Art College it is in my blood to paint! My artistic skills developed instinctively over time, aided by my multi-faceted nature, observing and absorbing different emotions allowed me to portray these onto canvas. Communicating these inspirational visions has enabled me to create different styles according to my mind-set at the time of creation resulting in being a very versatile responsive painter.
My parents moved from South East London to raise me in the countryside which opened up my eyes to a whole new magical world of absolute enchantment surrounded by trees and water. I grew up reading stories illustrated by Arthur Rackham, Anne Anderson and Lawson Wood and I remember being utterly captivated by these magical pictures which have stayed with me and inspired me to see a world of enchantment that lies quietly often over-looked but there for all to see if you look hard enough!
I completed my foundation Art, Diploma and Higher national Diploma in Art some 20 years ago. After a long break from Art I dedicated my time to raise my son then decided to return to Art full time as a professional career. My decision to leave Art school helped me grow as a painter and concentrate on my own style and technique thus allowing me free reign to paint as I pleased without the somewhat restrictive formalities that perhaps can occur under strict instruction.
There is a flowing constant in my work, this being my use of bold vivid colour, instinctively applied and always complimentary along with my use of fine detail following the patterns of a complex mind often results in an un-usual pen and ink style over Acrylic giving the viewer many different aspects to look into.
My work is ever evolving, changing, both exciting, fresh and unique. I hope that by looking at my Gallery you will feel energised, intrigued and inspired!
I exhibit both Nationally and Internationally. I won the Hilda Carter award for my watercolour wood which was an honour to receive. I am slowly but surely writing and illustrating a children's fairy story book which will be finished one of these days! An on-going labour of love.
I also help raise money for various charities by donating considerable sums of money to various environmental charities, being a huge supporter of various environmental and animal welfare charities, helping raise awareness of their causes at some of my exhibitions.
I believe that if I can make a difference no matter how small, this will help benefit our future.
My work has been purchased from buyers worldwide. My paintings are always produced to the highest standard yet remaining affordable and are now becoming collectible!
I also teach classes and give demonstrations on my techniques. If you are interested in signing up for a class please get in touch. I teach one to one. My rate is £10 per hour.
I use environmentally friendly materials and sources where possible.
If you are interested in buying an original painting, print or would like me to undertake a commission please e-mail me and I will be happy to help. All of my original Artwork comes with a signed certificate of authenticity.
EMMA CHILDS ART
PLEASE NOTE THAT ALL PAYMENTS ARE ACCEPTED THROUGH WORLDPAY AND ORDERS MAY TAKE UP TO 2 WEEKS TO DELIVER SIGNED FOR UPON DELIVERY *STOCK MAY HAVE TO BE PRODUCED UPON ORDER WHICH CAN TAKE UP TO 2 WEEKS DELIVERY TIME*
PLEASE VISIT MY ZAZZLE GIFT SHOP FOR HUNDREDS OF UNIQUE GIFTS
Below is an example.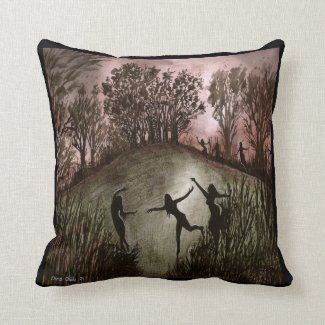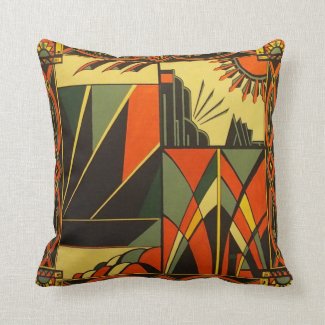 Art Deco Orange Cushion Pillow byEMMA_CHILDS_ART
More Deco Cushions
Dramatic Moonlight Dance Cushion Throw Pillow by EMMA_CHILDS_ART
Browse other pillow designs on Zazzle.
My Artwork was featured in the Global Arts Magazine Biancoscuro for Chester Arts Fair.
Niji Arts Magazine interviewed me & did a feature on my artwork which you can read under the Publications heading above.
You can also find me on ZAZZLE where I have an Art Shop that prints all my designs on mobile phone cases to cushions,playing cards,posters,mugs,dinner plates,T-shirts & many more. This is a very successful shop for me, I find more & more people wanting unique images on their items which is great! Why not be different! I hope you are delighted with your purchases & thank you for ordering.
http://www.zazzle.co.uk/emma_childs_art
PLEASE CLICK ON THE LINK BELOW FOR AN EXAMPLE OF AN ART DECO TRAVEL POSTER FOR SALE ON MY ZAZZLE ART SHOP!
http://www.zazzle.co.uk/art_deco_stylish_vintage_inspired_train_poster-228380461612068390?rf=238090472290385340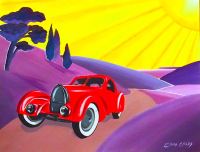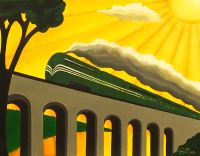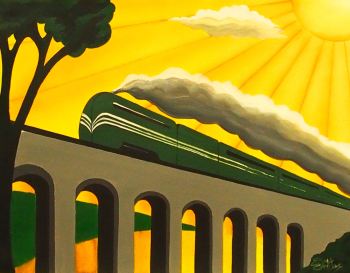 FINE ART AMERICA STORE
Buy prints for your home, unique stylish prints from my Fine art America store.
browse through the store, choose an item you wish to purchase, click on the shopping cart it's as easy as that!
;
I am also a member of ARTPAL where you can buy my prints that are printed on any format you like.
You can find me on CREATIVE TORBAY
http://www.artpal.com/emmachildsart
I am also on Artists Online
http://mpefm.com/artists-online
I am also a member of paintingsilove
I am on Linkedin & Google plus & Twitter
www.linkedin.com LINKEDIN
www.plus.google.com GOOGLE PLUS
https://twitter.com/emmachildsart?lang=en TWITTER
ALSO ON FACEBOOK
I am also on Pinterest! Emma Childs Art
*Please note my work is strictly copyrighted please contact me for licensing should you wish to use my work*